CHRISTIAN WIJNANTS
Sunglasses from recycled acrylic, to recycled acetate.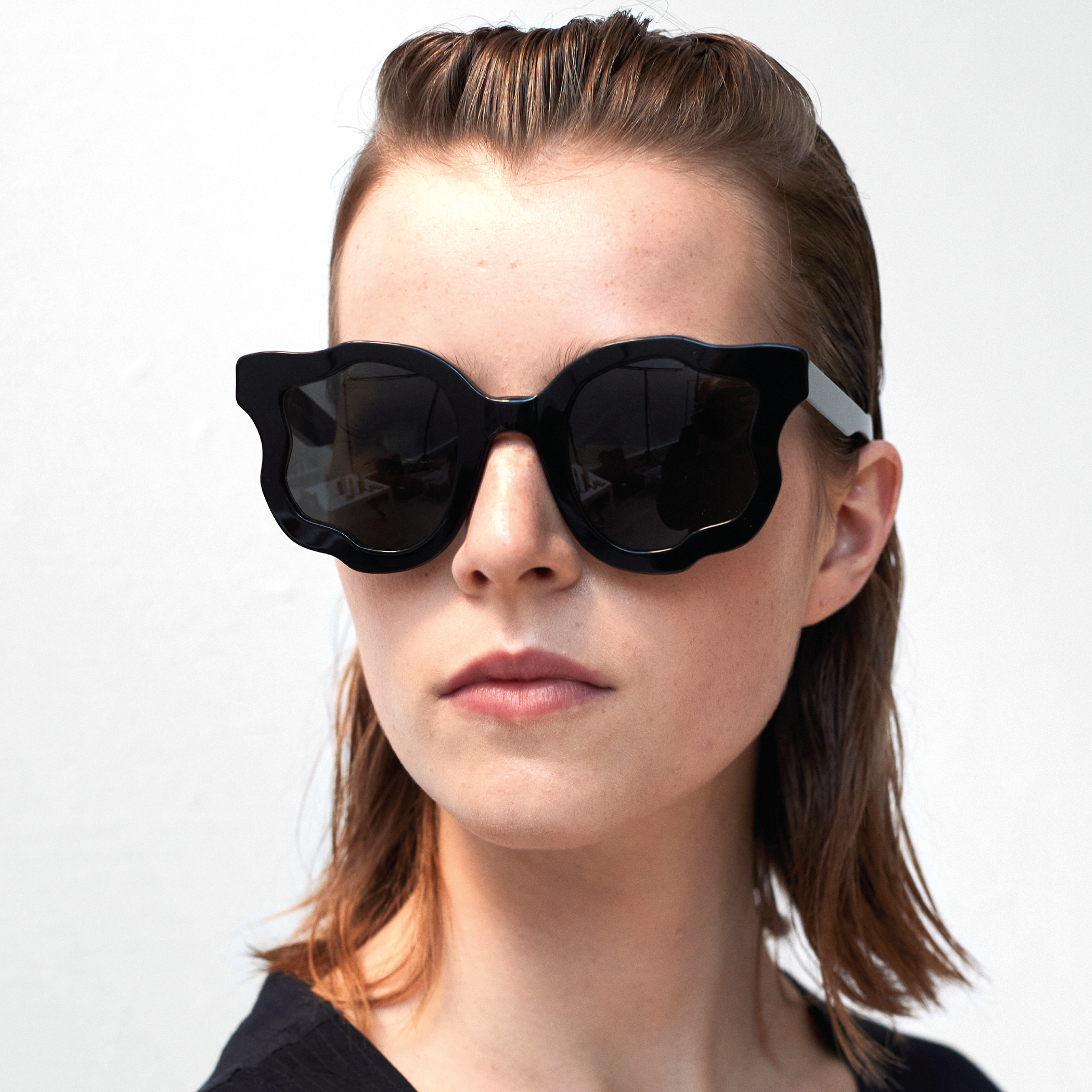 SPRING/SUMMER COLLECTION 2022
In a world where sustainability is becoming increasingly important, fashion designers are constantly looking for new ways to create eco-friendly products. One such collaboration is between Belgian designer Christian Wijnants and Yuma Labs. For their first Spring/Summer collection in 2022, we created the world's first sunglasses made from recycled acrylic.
Acrylic, also known as polyacrylonitrile, is a synthetic polymer that is often used in the fashion industry for its durability and versatility. However, it is not a biodegradable material, which can make it problematic for the environment. By using recycled acrylic, Christian Wijnants and Yuma Labs have found a way to create a stylish and durable product while also reducing the environmental impact.
The acrylic is made from 30% consumer waste and 70% pre-consumer waste, the fabric waste. The sunglasses are not only made from recycled material, but they are also completely recyclable as well after their usage.
This co-creation between the creative team of Christian Wijnants and Yuma Labs, is one of the 20 unique collabs under the name of A/Part, the initiative following the reopening of the Momu. It shows the fashion of eye-shades through a different lens.
SPRING/SUMMER COLLECTION 2023
The Aya sunglasses collection for Spring/Summer 2023 is the perfect example of how fashion can be stylish and sustainable at the same time. The frames are made of Acetate Renew, a sustainable material that has 28% recycled content and 42% to 68% bio-based content. This means that these sunglasses are not only eco-friendly but also long-lasting and durable.
Christian Wijnants' signature style is all about color and playfulness, and the Aya sunglasses are no exception. They are available in black and purple, two colors that are sure to add a pop of personality to any outfit. The frames are sleek and modern, with a bold shape that flatters any face shape.
Once the sunglasses have served their purpose, customers can send them back to Yuma Labs. The frames can be disassembled and fully recycled. Thanks to the molecular recycling process, we can make the same material again without losing its quality.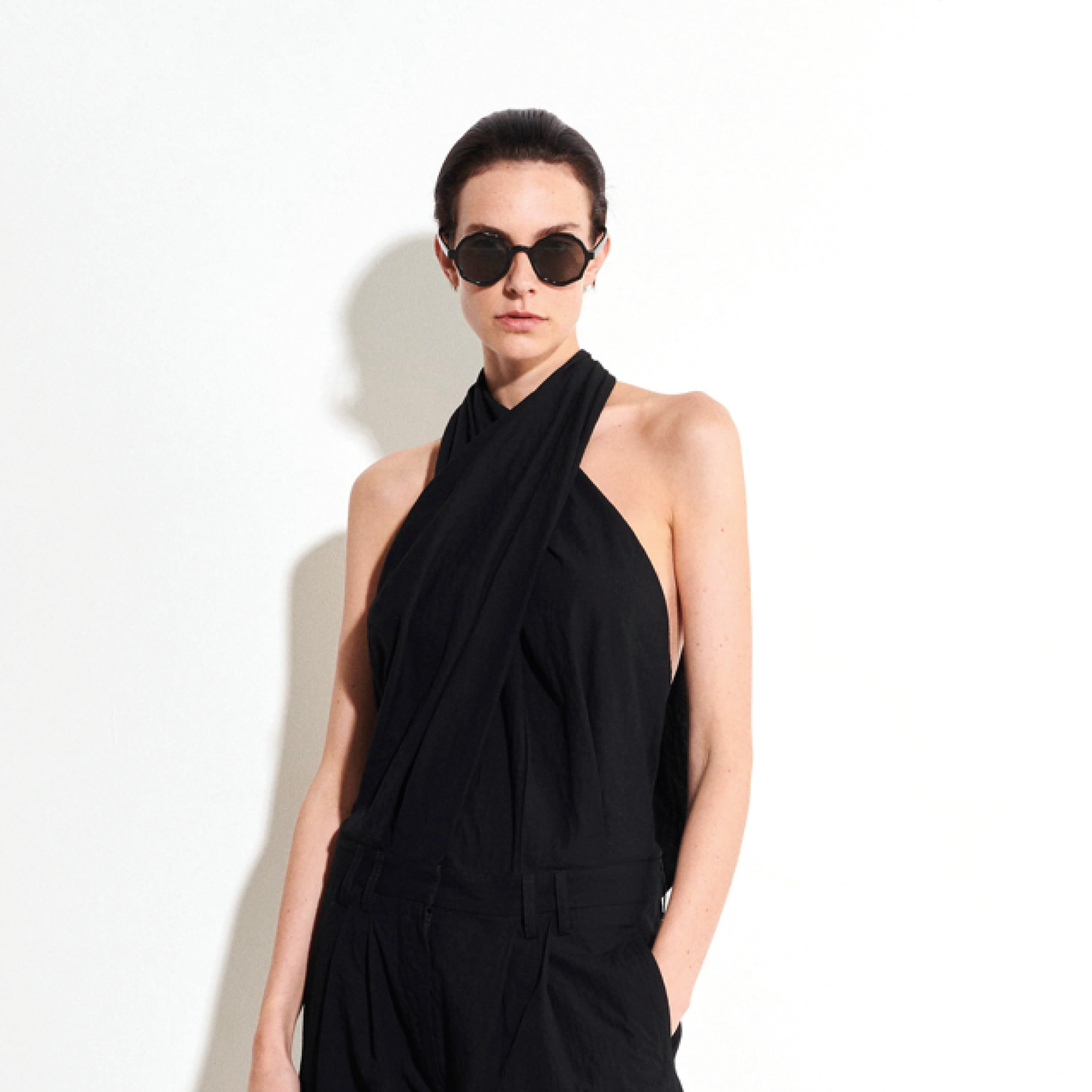 The principle of circularity
Yuma Labs, a company that produces sustainable eyewear, under the brand's own label and in collaboration with fashion houses all over the world, following the principle of circularity. Thanks to the use of waste, we maximize our efforts to create a closed loop where a product loses as little value as possible. If the sunglasses wear out after years of enjoyment, you can return them free of charge. Afterwards, they will be recycled again, staying away from landfills. Yuma Labs wants to send a clear message of sustainability. The collaboration with Christian Wijnants turned out to be an ideal match to transform this mission into a fashionable story.
With this unique collaboration, we hope to spark the conversation about circularity and offer an alternative, far away from excess and fast-consumption. By using recycled materials, we are able to create fashionable products while also reducing waste and pollution. This is a trend that we hope to see more of in the fashion industry as it is important to be conscious of the choices we make in what we buy, and the impact it has on the environment.
Inspired by what you read?
Join us in making a difference by weaving your own circular story as a collaborating brand.
Let's talk