LAZY OAF
Embrace playful sustainability with the Lazy Oaf x Yuma Labs sunglasses collection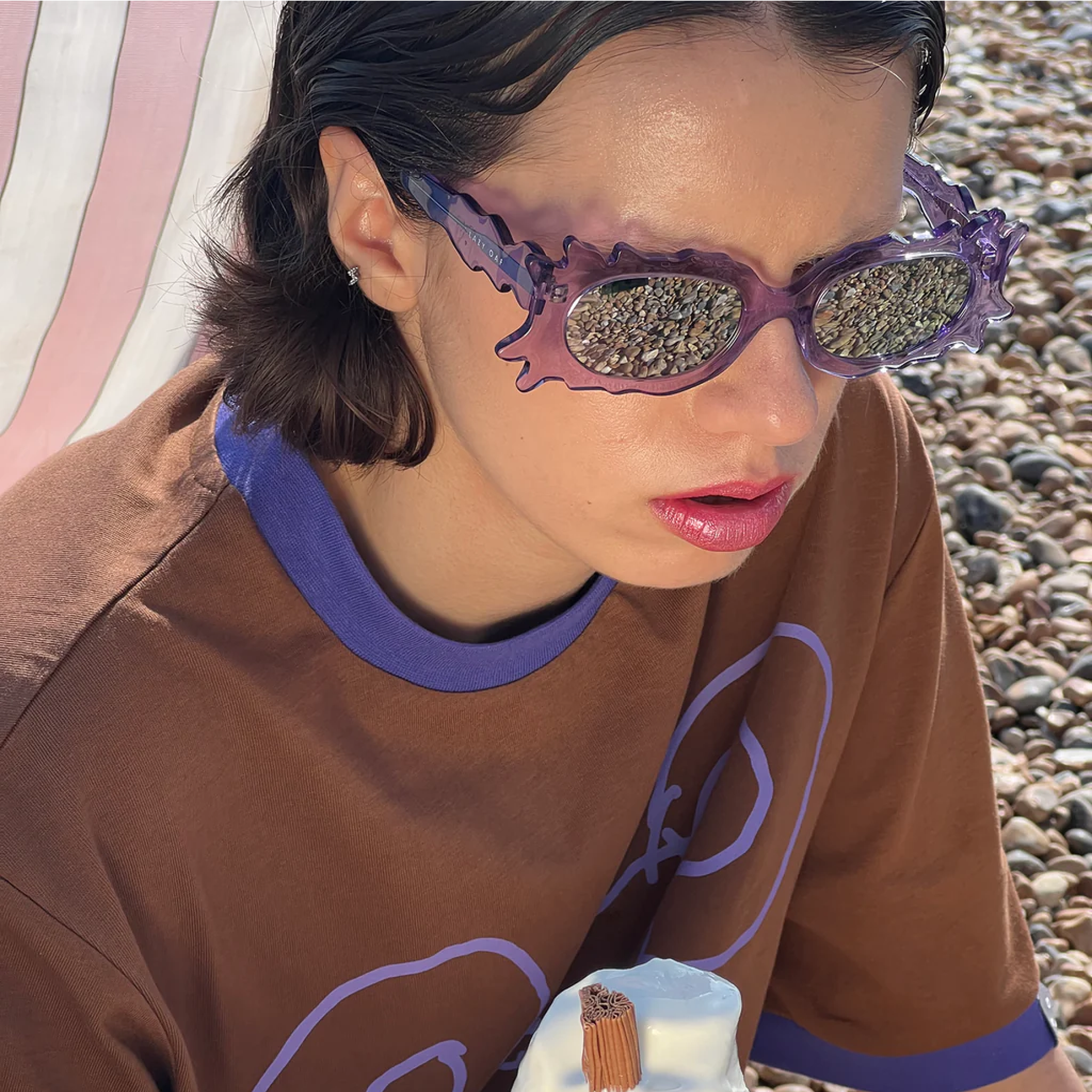 Funky and Sustainable
Lazy Oaf, the renowned UK-based fashion brand celebrated for its whimsical and unconventional designs, has joined forces with Yuma Labs, the design and production agency for circular eyewear. This exciting collaboration has given birth to a vibrant and stylish sunglasses collection that seamlessly merges the distinct aesthetics of both brands. By blending Lazy Oaf's playful and eccentric approach with Yuma Labs' dedication to eco-friendly materials, the result is a range of sunglasses that are not only visually captivating but also environmentally conscious.
The Lazy Oaf x Yuma Labs collection showcases a kaleidoscope of bold and quirky designs, reflecting Lazy Oaf's signature style. Each pair of sunglasses exudes an air of joyful irreverence, with an abundance of eye-catching colors, and playful details. Whether you're strolling along the beach, attending a music festival, or simply wanting to add a touch of eccentricity to your everyday look, these sunglasses are the perfect accessory to elevate your style and make a statement.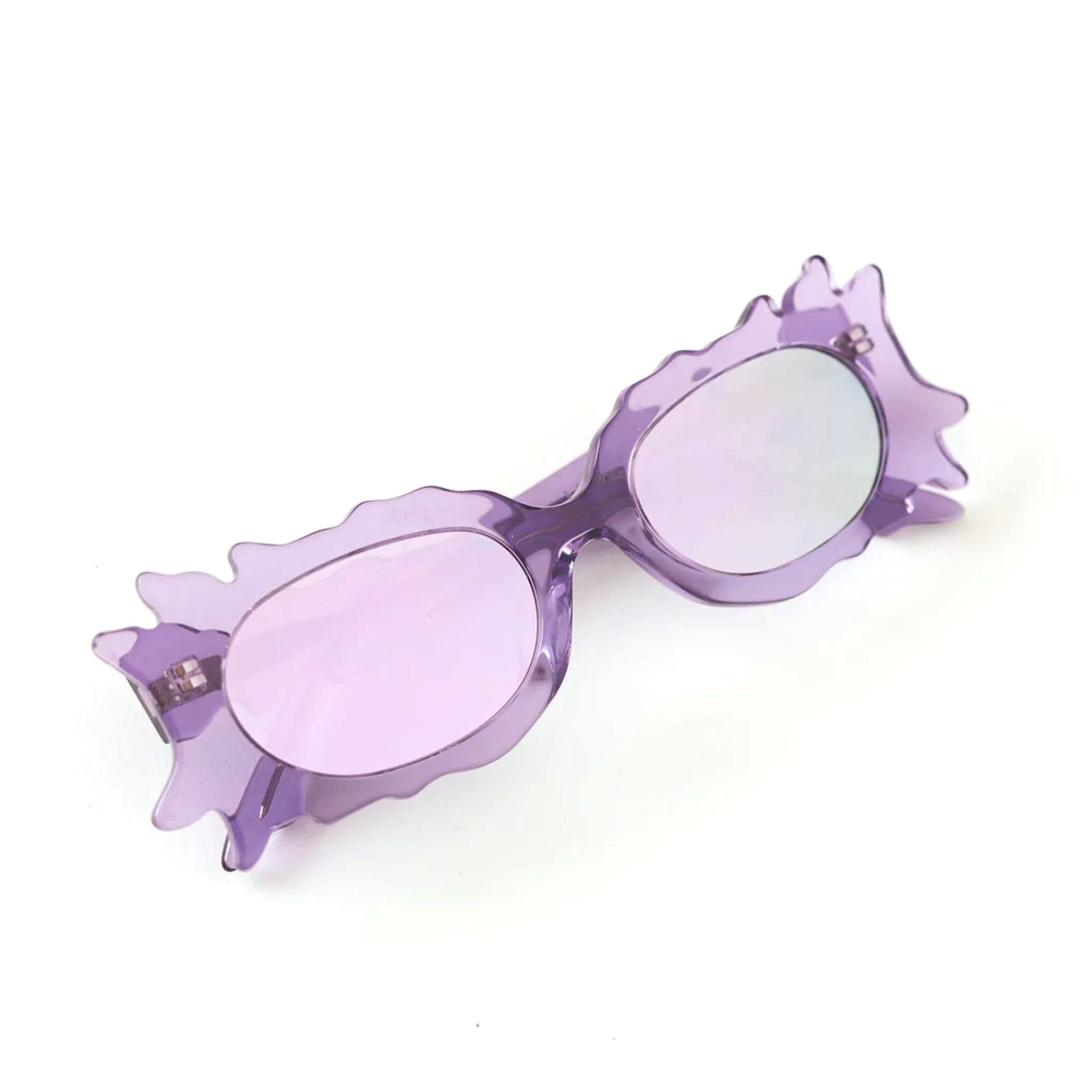 Design & production
What sets this collaboration apart is the meticulous attention to sustainability and ethical production. The sunglasses in this collection are crafted using Acetate Renew developed by Eastman. Acetate Renew is a game-changer in the fashion industry as it offers a more environmentally friendly alternative to traditional acetate. By utilizing a combination of bio-based and recycled content, Acetate Renew reduces the carbon footprint associated with the production of acetate frames, paving the way for a more sustainable future.
Yuma Labs, known for its commitment to using recycled and bio-based materials, ensures that each pair of sunglasses meets rigorous sustainability standards. By incorporating Acetate Renew into the collection, Lazy Oaf x Yuma Labs demonstrates a shared dedication to ethical production practices and reducing the impact on the environment. This collaboration serves as a testament to both brands' progressive mindset and their desire to create fashion that not only looks good but also does good.
To complement the eco-friendly frames, the Lazy Oaf x Yuma Labs sunglasses are equipped with high-quality lenses that offer 100% UV protection. These lenses not only shield your eyes from harmful rays but also enhance visibility and provide optimum clarity, allowing you to enjoy the sunny days with peace of mind.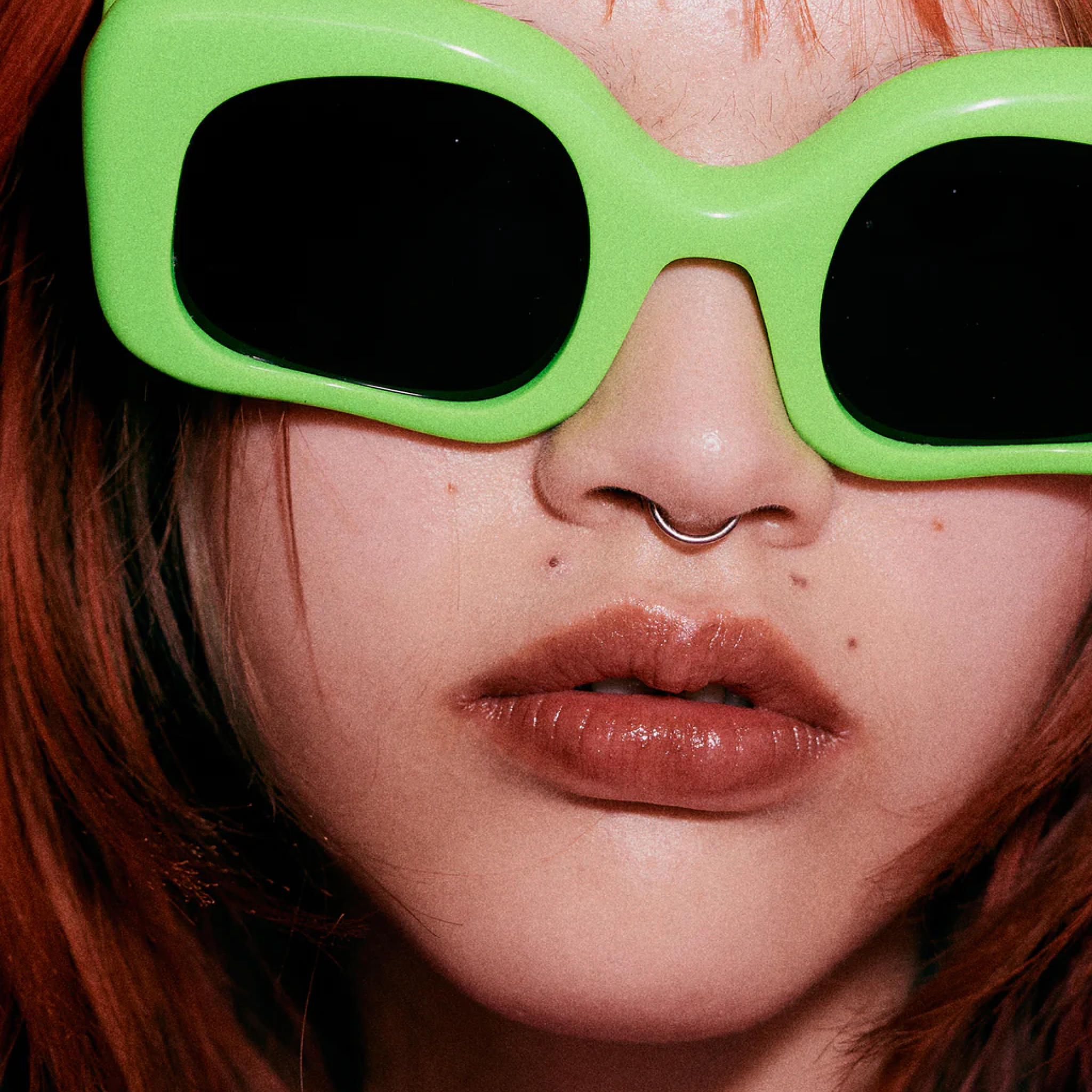 A circular approach
The Lazy Oaf x Yuma Labs collaboration represents a fusion of creativity, sustainability, and fashion-forwardness. It is a celebration of unique self-expression and a bold step towards a more sustainable future. By choosing to support this collaboration, you are not only embracing the vibrant and eccentric style of Lazy Oaf but also contributing to the positive transformation of the fashion industry.
At Yuma Labs, we take pride in our commitment to sustainable practices and ethical production. We firmly believe that fashion can be a force for good, and the Lazy Oaf x Yuma Labs collaboration is a testament to that belief. As we continue to push boundaries and challenge the norms, we invite you to join us on this exciting journey towards a more sustainable and stylish future.
To explore the Lazy Oaf x Yuma Labs sunglasses collection and witness the harmonious blend of creativity and sustainability, visit the website of Lazy Oaf and discover the captivating designs that will add a touch of whimsy and conscious fashion to your wardrobe.
Inspired by what you read?
Join us in making a difference by weaving your own circular story as a collaborating brand.
Let's talk