NATHALIE VLEESCHOUWER
La vie en rose in the lilac version, popping in white and timeless in tortoise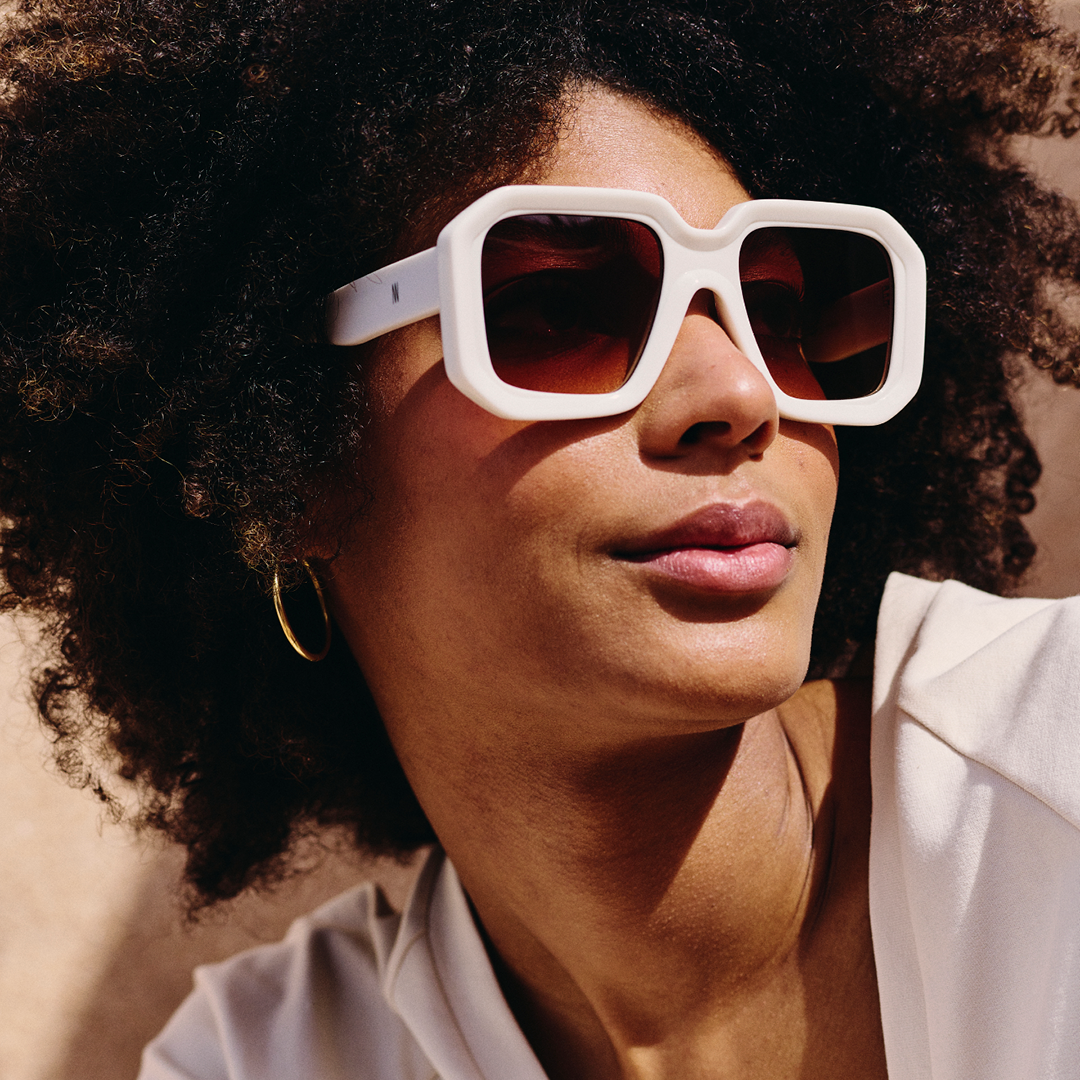 No nonsense with a twist. Nathalie Vleeschouwer is the lifestyle fashion label by the eponymous independent designer, who has been firmly rooted in Antwerp since 1990, but also resonates internationally. She has crafted an open universe in which purity, sophistication and a playful wink go hand in hand. The Belgian designer launched her collection in 2011, but the roots of her fashion house go back as far as 1990.
Inspiration is derived from all corners of the globe and distilled by Nathalie and her team at their headquarters in Antwerp. Because the soul of the collection is inextricably bound to the designer herself, it has an authentic style and is continually evolving, just like Nathalie's creative ideas.
Nathalie Vleeschouwer and Yuma Labs have teamed up to create a collection of sustainable sunglasses. The collaboration brings together Nathalie Vleeschouwer's signature style and Yuma Labs' innovative design and technology.
The result is a range of stylish and functional sunglasses that are sure to be a hit with fashion-conscious individuals.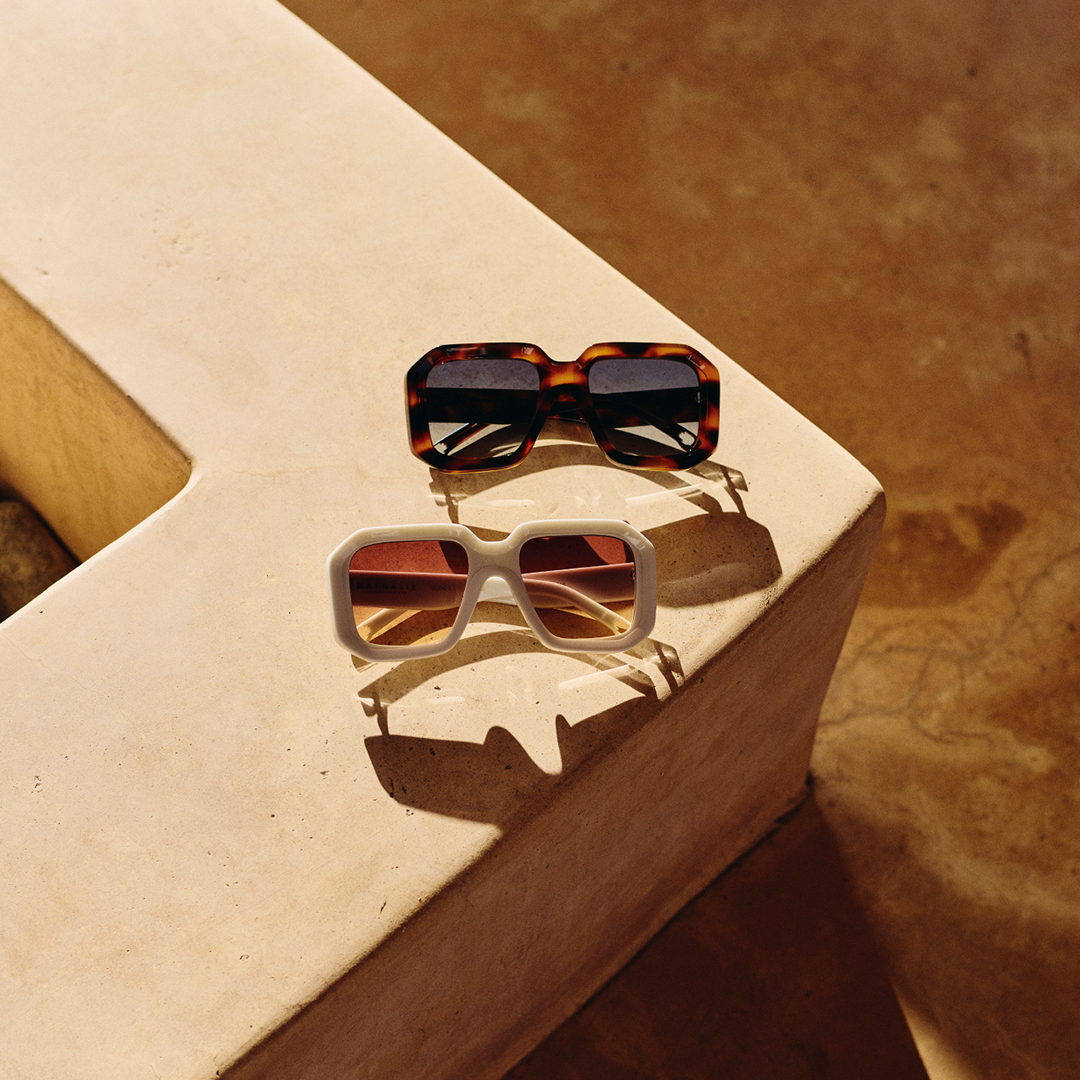 Design & materials
Sunglasses
The frames are crafted from bio acetate and acetate renew, which is made from eyewear production scraps that are collected, recycled and reused. This material includes 28% recycled content (of which 50% post-consumer waste) and 42% to 68% bio-based content (wood or cotton fibers). This material has exactly the same quality as virgin acetate.
The lens is made from polycarbonate. This is a virgin material but it is recyclable. Not for making lenses again but it can be used for other products. The lenses are 100%UVA/UVB protection.
Packaging
The sunglasses come with a cleaning cloth that is made out of 100% recycled PET bottles and a foldable box made from certified sustainably forested wood (FSC certified) craft paper.
Recycling
Once the sunglasses have served their purpose, customers can send them back to Yuma Labs. The frames can be disassembled and fully recycled. Thanks to the molecular recycling process, we can make the same material again without losing its quality.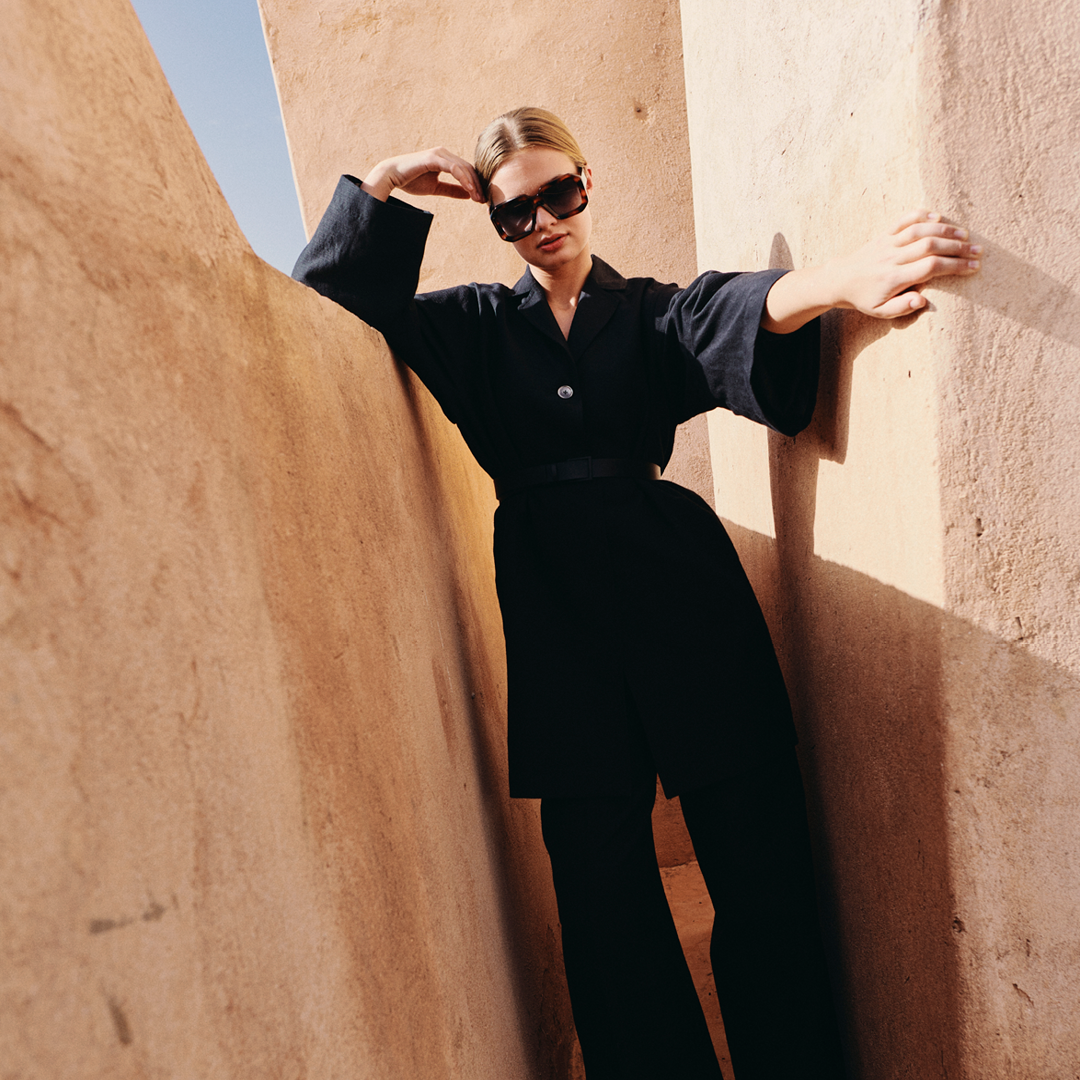 Production
The sunglasses are made in one of the most outstanding and experienced eyewear factory, located in the South-Eastern part of China. They are always thinking about innovation and love to work with sustainable materials.
The factory takes care of the land and the planet, and they are constantly working on reducing the CO2 impact with green production processes like solar energy power and waste water treatment stations. Next to that they have all the certifications they need to produce sunglasses from recycled materials.
Inspired by what you read?
Join us in making a difference by weaving your own circular story as a collaborating brand.
Let's talk